If you have an overloaded iPhone, the smartest thing to do is to delete whatever takes up the most gigabytes. Yes, we are all thinking the same thing. The app we use to share the most content and spend the most hours using is green, right? Here's how to free up WhatsApp space quickly.
Free up WhatsApp space step by step
The first thing you need to check in order to free up space on WhatsApp is to see if you have the latest version of WhatsApp on your iPhone.
How can you check if you have the latest version of WhatsApp on your iPhone? Very simple, just go to the app store. Type WhatsApp in the search box and click on the icon. What message appears? If it says open, then you have the latest version. If it says update, guess what step is next. Go on then, update!
Well, we have updated WhatsApp to the latest version. So head over to WhatsApp and open Settings > Storage & Data > Manage Storage.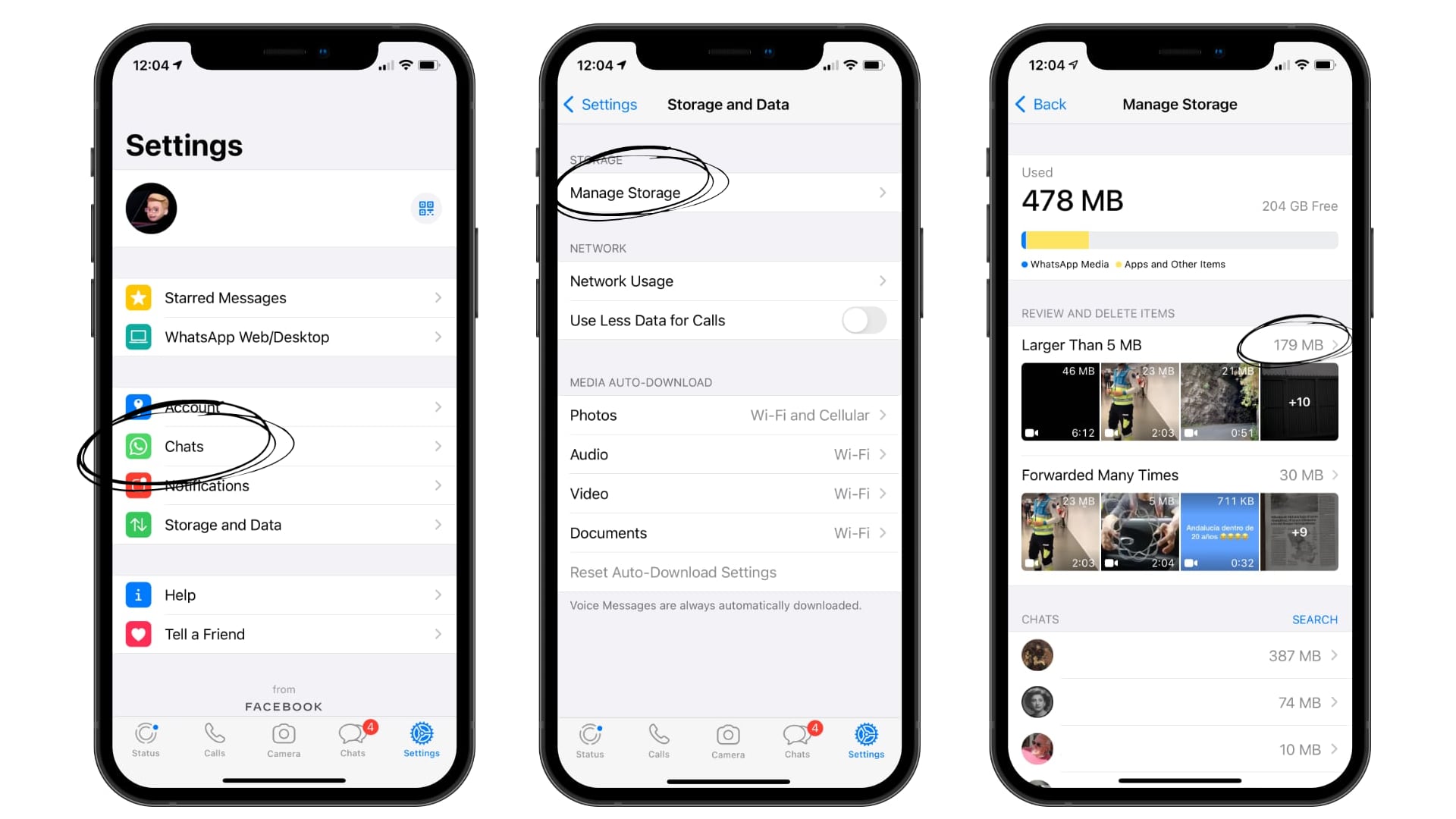 As the name suggests, 'manage storage' is where you can see how much space is occupied on your iPhone. Items that take up more than 5MB, or those that have been forwarded many times, appear at a glance. You can also see which conversations take up the most space. If you press on one of them you will see the photos from that conversation, so if it is the family group chat, there's not much you can delete, although if you go to your friends' conversations...
To delete documents, videos or photos, simply enter, select and delete, just as you would do in the gallery, or in the photos app, whatever you want to call it.
If you want to avoid having to free up WhatsApp space, pay attention to this trick
From WhatsApp > Settings > Storage and data > Automatic file download. There you can choose whether you want to be the one who decides to save the photos, audio, video or documents. Our advice is to activate the "no" option, so you can save the images you want, and only the ones you want. So you do not have to free up space on WhatsApp.